1910 3 ½ HP White and Poppe SV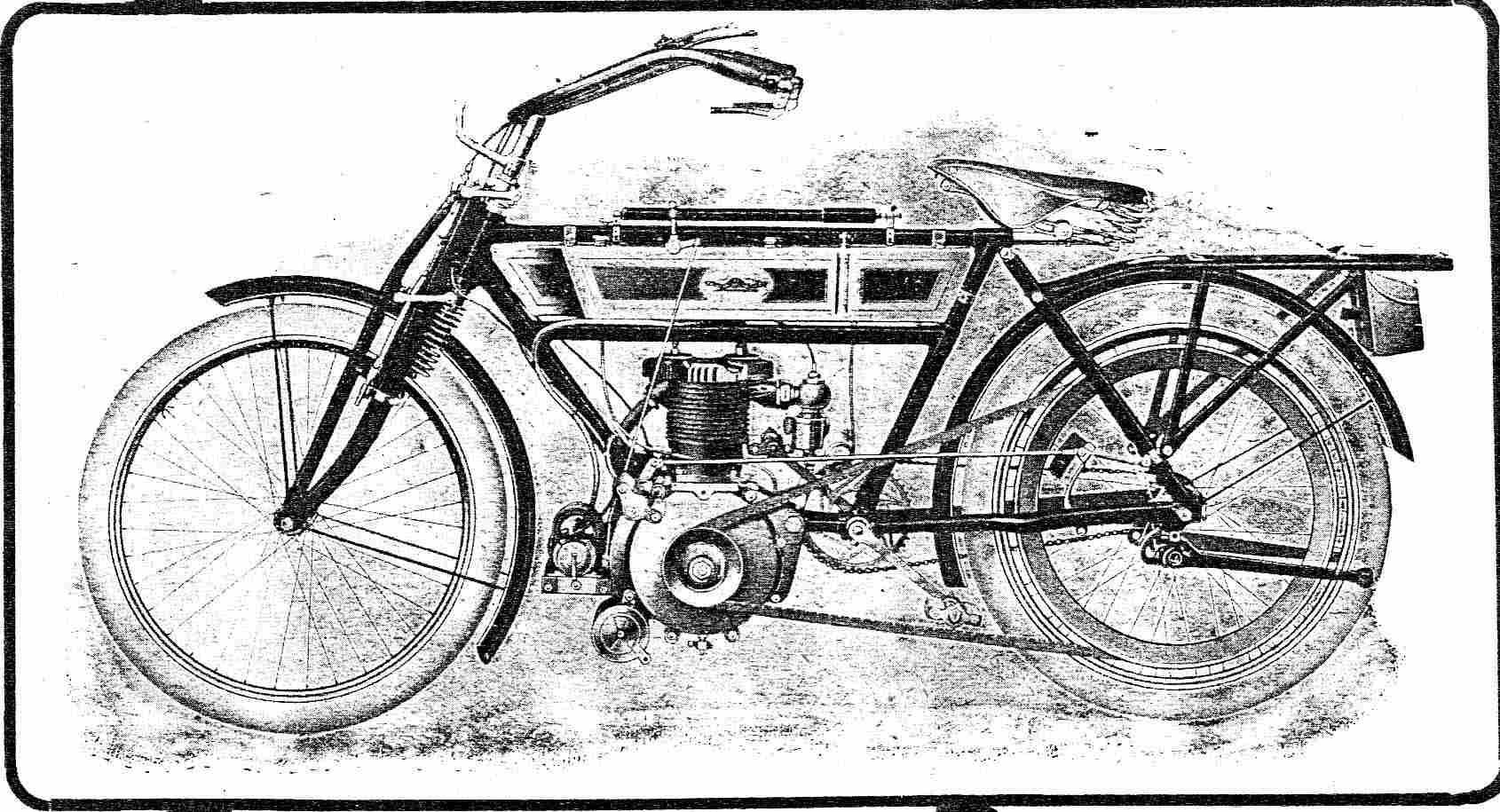 Appearance  As picture
Specification
Engine - 3 1/2 H.P White and Poppe
Carburetter - Amac with Handlebar Control
Ignition - Simms High-tension Magneto chain driven
Tank - 1 1/2 gallons capacity. Aluminium, panelled in colors.
Transmission - "Shamrock Gloria"  Rubber Belt
Frame - extra low, of best weldless high carbon steel tubes. Druid Spring Forks. Finished in finest black lustre enamel.
Brakes - foot pedal rear and Bowden inverted lever front
Wheels - 26 x 2 1/4 
Standard Fittings - Saddle; "Le-Luxe" Motor. 
Notes
Announced in The Cycle and Motor Trades Review of October 14th 1909, this was Calthorpe's first foray into motorcycles, despite a long history of cycle making dating back, via  George Hands' Bard Cycle Co, to 1895. Cars had been added to the range in 1905.
The White and Poppe engine seems to have been a stop gap as by March 1910 it was in process of being superseded by a new 'Calthorpe' engine, in reality one of F E Baker's 'Precision' range, a company with which Hands was to have dealings until after the First War.
Sources
Cycle and Motor Trades review, October 14th 1909
Contemporary 1909 show report, source unknown
Cycle and Motor Trades review, Feb 10th 1910
Cycle and Motor Trades Review, April 21st 1910