During the war years, Harold Nock of Metal Profiles Limited aquired from Bruce Douglas, of Bristol, the name and goodwill of the twice-defunct Calthorpe company. Around the same time he joined forces with Leslie Dawson of 
Dawson's Motorcycles Wolverhampton (D.M.W)
. Lesie departed the company in 1948 and production moved to the Metal Profiles factory in Valley Road, Sedgley, because the Wolverhampton premises was too small.
Metals Profile Company announced a new motorcycle the "Calthorpe-D.M.W" in 1945. It was a 125cc Villiers engined bike using D.M.W. patented telescopic forks, and although it made it into production, the Calthopre name was dropped before it reached the market.
---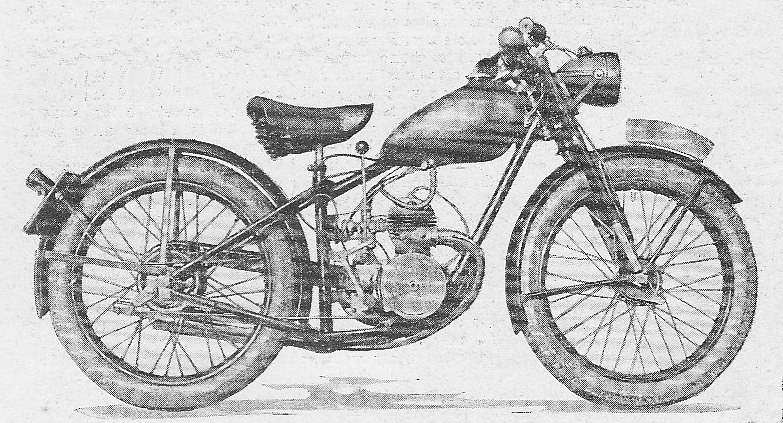 ---
Specification
Engine - Villiers two-stoke, 50mm x 62mm having a capacity of 125 c.c.
Carburettor - 
Magneto - 
Petrol Tank - 1 1/2 gallons capactiy.
Front Forks - Patent D.M.W. telescopic.
Transmission - 
Gearbox - Three speed built as unit with engine.
Wheels - 4inch front and 5inch rear brakes.
Tyres - 19in. x 3in. Dunlop.
Electrics - 
Additional Information  - (Available to members in Members Area)
1945 The Motor Cycling magazine - The Calthopre Stages a Comeback article. 
Sources
 1945 The Motor Cycling magazine article.