By the end of 1938 the Calthorpe factory in Birmingham had closed up shop and in 1939 the name, spares, machinery and jigs were sold to Bruce Douglas, the nephew of the founder of Douglas. Everyhting was then shipped to his new factory in Bristol and production of a new Matchless engined bike started. (See below for an article by Vic Banner originally published in the VMCC magazine detailing the acquisition by Bruce Douglas Motors (Bristol) Ltd)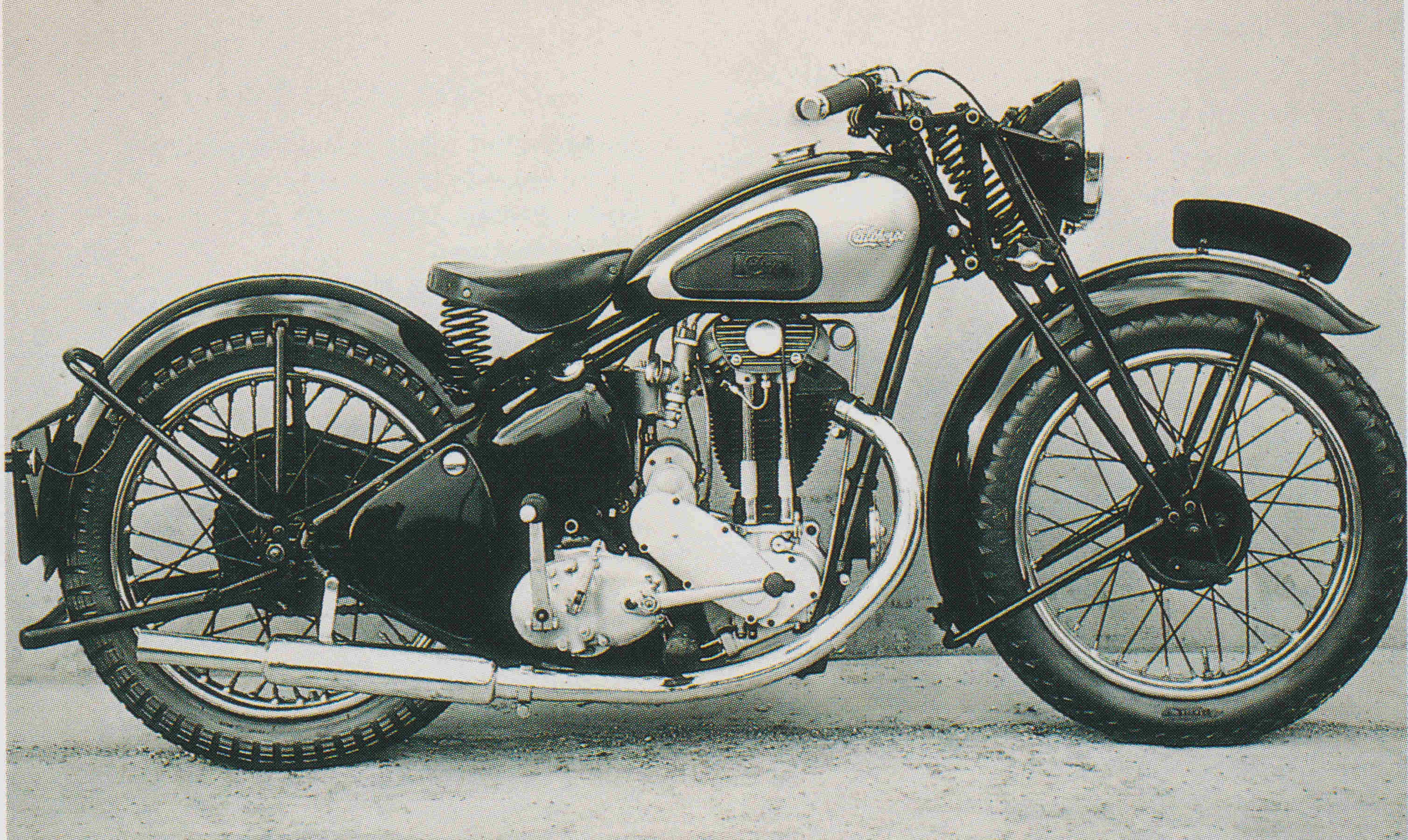 250cc Cavalier
62.5mm. x 80mm. bore and stroke.
350cc Cavalier
69mm. x 93mm. bore and stroke.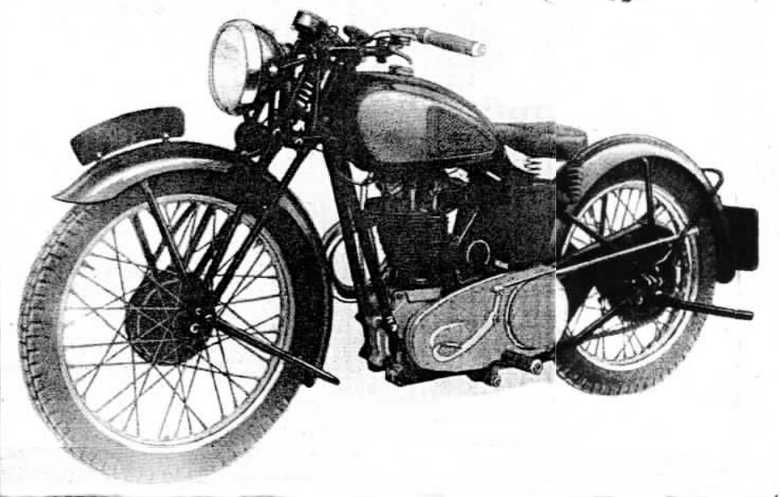 500cc Cavalier
82.5mm. x 93mm. bore and stroke.
Appearance As picture
3 models were produced for 1939, all using Matchless engines of different capacity (listed below). The specifcations of all 3 models are identical except for the engine capacity.
Specification
Engine - Single port, "oil cushioned", Lo-ex alloy piston, Multiple Row Roller big ends, Valve gear, also "oil cushioned" is totally enclosed, dry sump lubrication.
Gearbox - Burman four-speed, positive stop foot change, oil-bath front chain case.
Frame - Scientifically designed to combine tremendous strength and light weight, tubular forks.
Brakes - 7in. internal expanding front and rear.
Standard Fittings - Easy-lift spring-up stand, 6 volt lighting, front wheel drive speedometer.
Extra:
The 350cc and 500cc machines can be fitted with special engines at extra cost.
Less Speedometer for reduced price.
Additional Information - (Available to members in Members Area)
The Motor Cycle, June 21st, 1939 - Roadtest Article.
Sales Brochures.
VMCC Article by Vic Banner - Bruce Douglas Acquisition.
Sources
The Motor Cycle, June 21st, 1939 - Roadtest Article.
Sales Brochures.
VMCC Article by Vic Banner - Bruce Douglas Acquisition