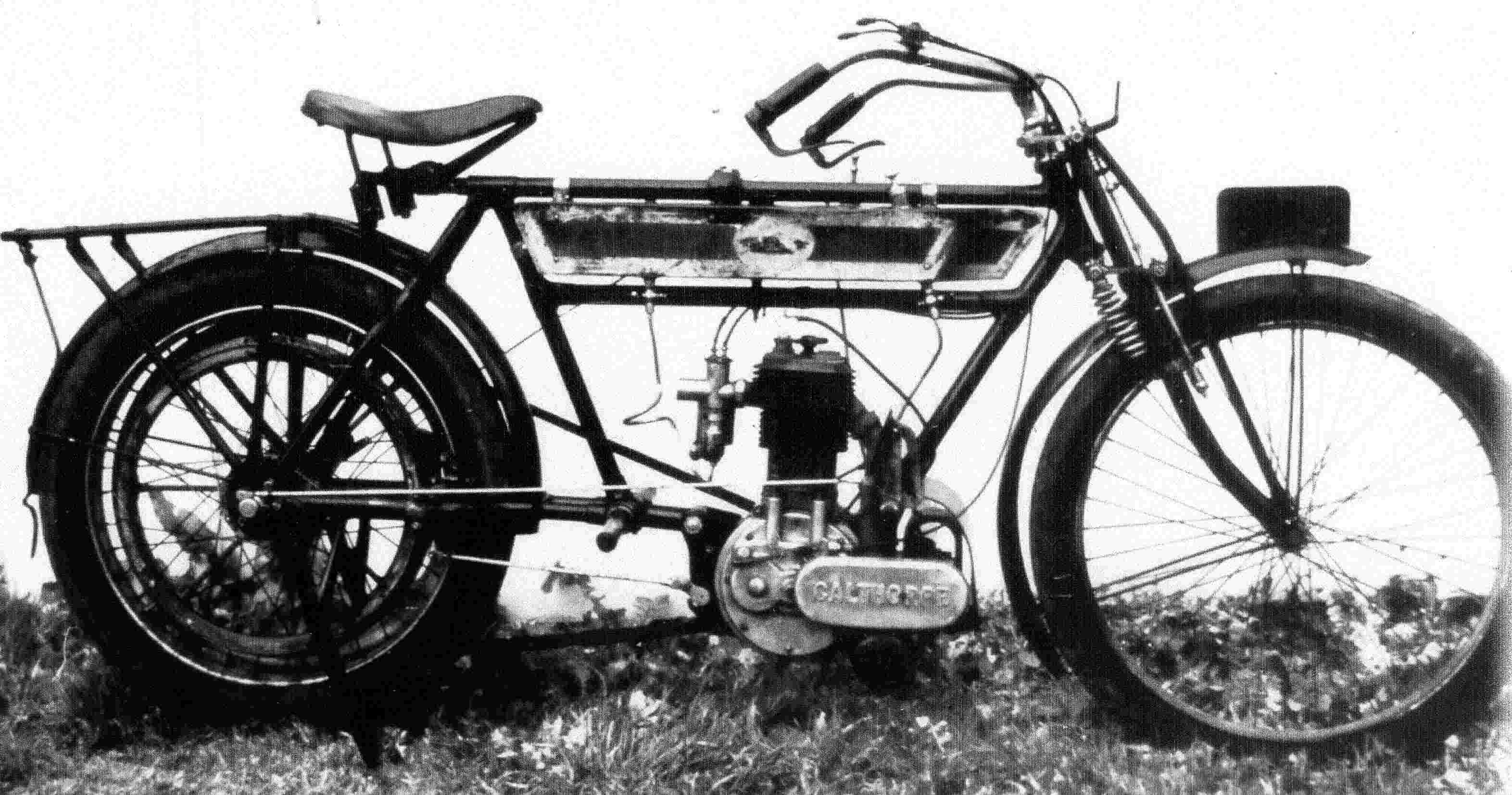 Appearance As photo of incomplete surviving machine above.
Specification  Believed similar to White and Poppe and JAP versions.
Notes
By March 1910 the trade press was announcing the new 'Calthorpe' engine, clearly in practice an F E Baker 'Precision' product. A particularly robust feature of this engine was that the mainshafts and flywheels were made from one piece forgings, a very rigid assembly compared for instance with the contemporary JAP 2 ¾ HP engine.
Additional Information - (Available to members in downloads section)
The Motor Cycle, 21st July 1910 - The Precision Power Unit Article. 
The Motor Cycle, 24th Nov 1910 - The Olympia Show Report Article. 
Cycle and Motor Trades review, March 17th 1910.
Advertisements and images as published in 1910.
Sources
Cycle and Motor Trades review, March 17th 1910, pp 290, 294.
Motor Cycle photo taken Saturday 10th September 1910 at the start of the Palmour Cup trial from Hull to York and back. Reproduced  in Classic Motor Cycle, August 1993.