1913 6 HP Precision V twin SV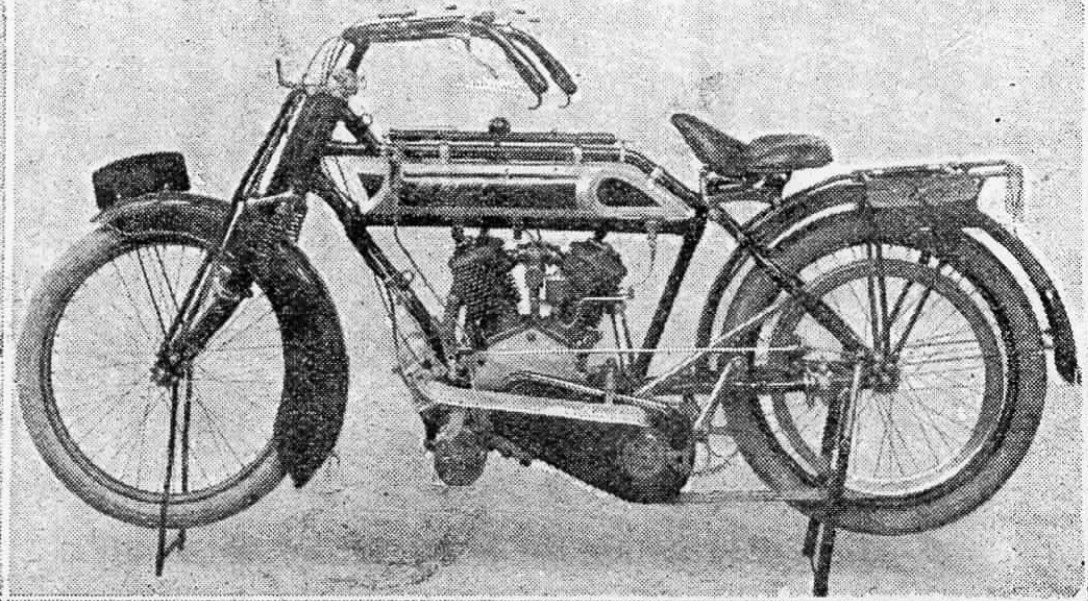 Appearance As Picture.
Specification
Engine - 5-6 h.p. Precision twin, 75 mm. bore x 85 mm. stoke giving a cubic capacity of 750 c.c. side by side m.o.i.v.
Carburetter - A.M.A.C or B & B fitted as standard.
Ignition - Bosch Magneto - with large guard.
Tank - Rounded tank shape, 2 gallons petrol capacity and 3 pints oil, Best and Loyd semi-automatic drip feed lubricator, Petrol sump and filter, screw-down filler caps.
Transmission - Calthorpe two-speed countershaft gear, complete with kick starter , OR with three-speed Armstrong gear, OR with single fixed drive.
Frame - Druid forks standard, weldless steel tubing.
Wheels - 26 in. or 28 in.
Standard Fittings - XL-All pan seat, large aluminium footboards, Calthopre patent quick-detachable sidecar joints, side sheilds to front mudguards, spring-up back stand, front wheel stand, tubular carrier with large pannier bags.
Extras
8 h.p. Precision engine can be suppied if required.
Wicker or coachbuilt body.
Windscreen.
Three-speed D.H.K. gear.
Notes
Calthorpe gear is driven by a chain from the engine and then belt to rear wheel. No change from 1912 gear except the provision of an adjustable belt pulley. 
Rear chain stays in all models are made sufficiently wide to allow a hub gear to be fitted to the fixed gear models at any time and without structural alteration should a change be required.
Special designed petrol sump to ensure the last drop of petrol is used from the tank.
Additional Information - (Available to members in downloads section)
Advertisements as published in 1913.
The Motor Cycle, Nov. 28th, 1912 - Olympia Show Report.
Bicycling News and Motor Review, Sept. 11th, 1912 - Calthorpe Motor Cycles Article.
Motorcycling, May 13th, 1912 - Combination Article.
 Sources
The Motor Cycle, Nov. 28th, 1912..
Bicycling News and Motor Review, Sept. 11th, 1912.
Motorcycling, May 13th, 1912.