1928 Dirt Track "Speedway Special"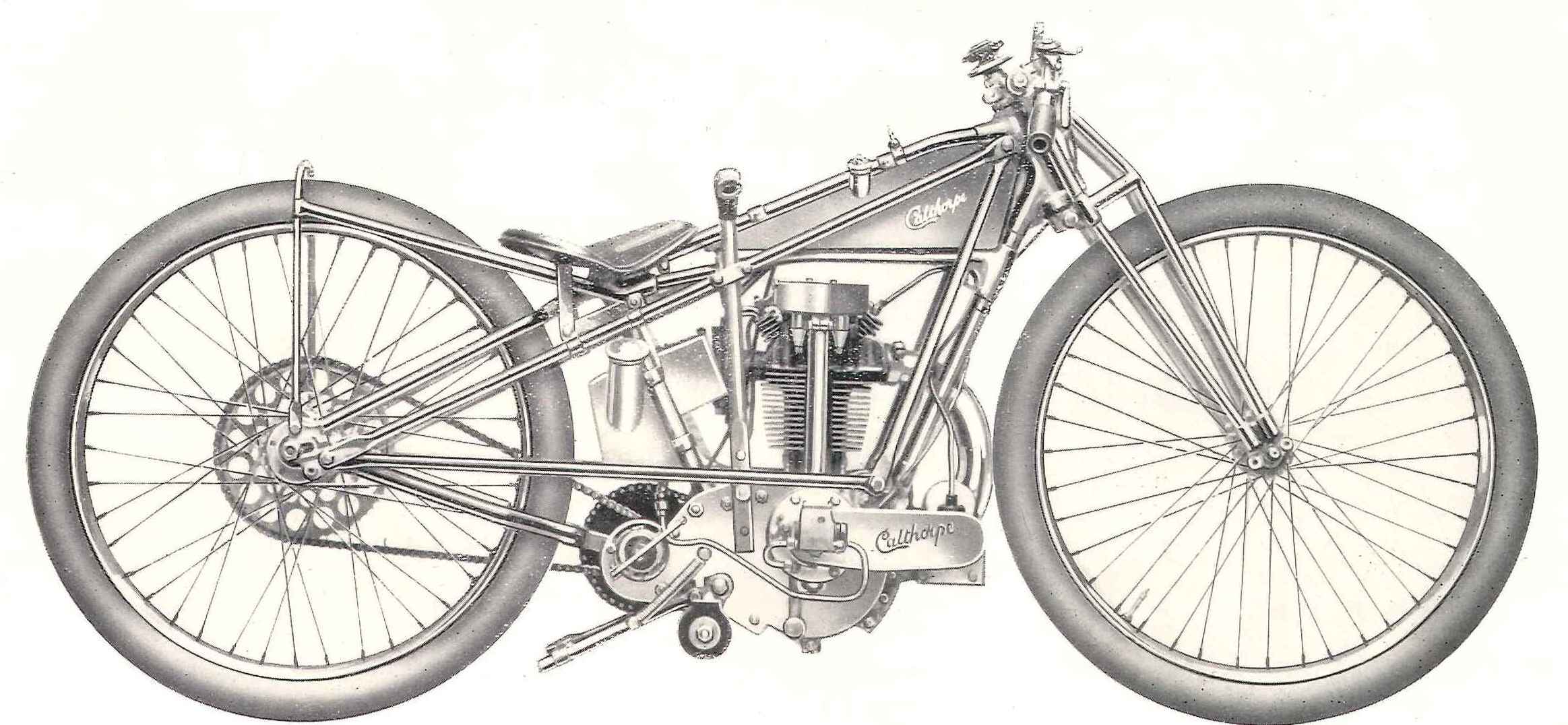 Appearance As picture 
Specification
Engine - 3 1/2HP of Calthorpe design giving over 20 B.H.P. at 6,500 r.p.m. - 74mm bore x 81mm stroke having a capacity of 348 c.c. Domed racng piston.
Carburettor - Racing Amac.
Magneto - B.T.H. with variable ignition.
Transmission - Adjustable countershaft and clutch.
Wheels - No brakes are fitted.
Tyres - 28in. x 2.5in.
Frame - Specifically strutted to withstand rogours of track racing, adjustable footrest, special fixed forks and saddle height of 25in.
Extras
Notes
Additional Information  - (Available to members in downloads section)
1928 "Speedway Special" flyer.
Sources
1928 "Speedway Special" flyer.