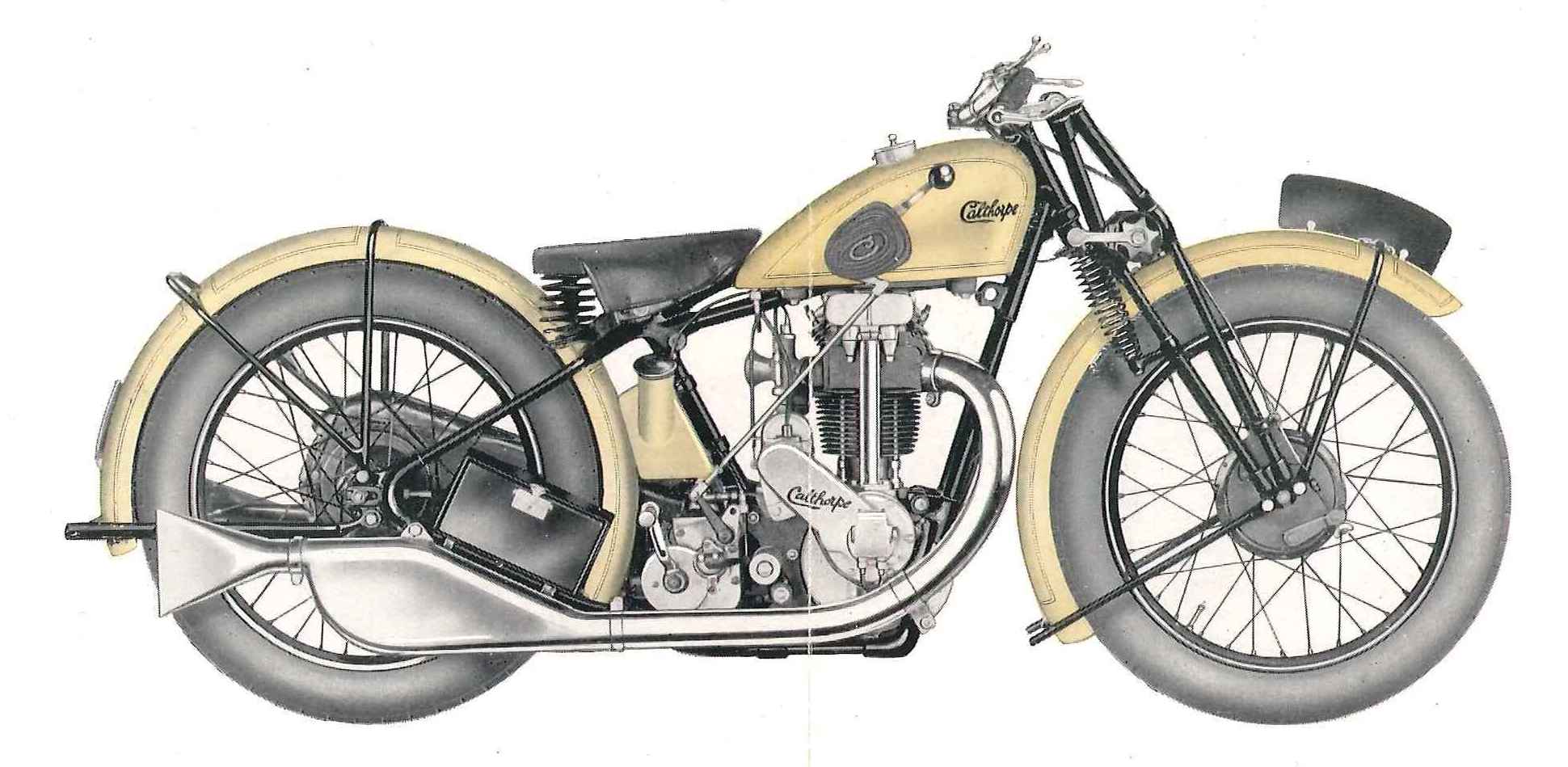 Appearance As picture 
Specification
Engine - Two-port OHV design of 3 1/2 h.p., 74mm bore x 81mm stroke having a capacity of 348 c.c. Domed racingpiston.
Carburettor - Sports Amac.
Magneto - B.T.H with variabe ignition.
Petrol Tank - 2 gallons capacity. Enamelled and lined. Inserted rectangular instrument panel.
Lubrication - Pilgrim mechanical pump. Seperate oil tank of 2 quarts capacity, fitted on saddle tube.
Transmission - Chain to primary drive.
Gearbox - Pivot type Burman 3-speed
Wheels - 6inch internally expanding brakes.
Tyres - 26in. x 3.25in. North British wired on sports tyres.
Front and rear stands.
Mudguards and tank finished in Calthorpe Ivory, black lined.
Extras
Trip or Non-Trip Speedometer built into front wheel and mounted on front forks.
Lucas Mag-dyno or Miller dynamo lighting set.
Specially tuned Racing Engine.
Notes
First of the well known Ivory models.
Only Ivory model with a Vertical engine.
Additional Information  - (Available to members in downloads section)
Complete 1929 sales brochure.
1929 Ivory model brochure.
Road test published in The Motor Cycling magazine.
Road test published in Motor Cycling magazine.
Advertisements as published in 1929.
Sources