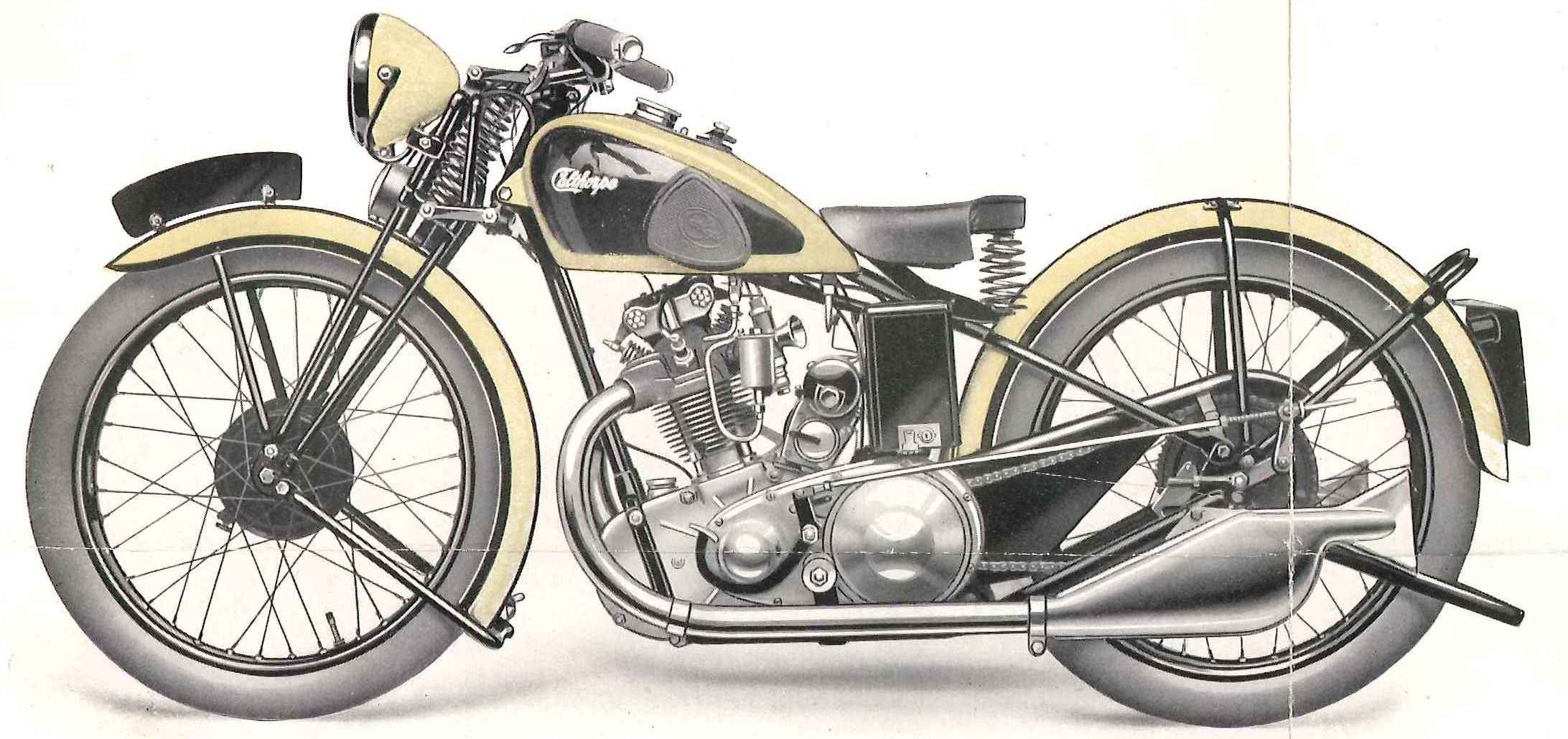 Appearance As picture
Specification
Engine - Two port OHV type, 67 mm bore x 70 mm stroke, Dry sump lubrication, oil reservoir cast into crankcase. Totally enclosed valve gear (except tappets), aluminium piston
Gear driven magneto (Maglita)
Carburettor - Amac TT type Carburettor specified, in practice an Amal was fitted.
Tank - 2 1/4 gallon fuel tank with inserted instrument panel.
Forks - centre spring Druid.
Gearbox - 4 speed Burman
Wheels - 6 inch brakes, 26 x 3 tyres.
Saddle - Terry de luxe.
Extras
Coil ignition, lighting set and horn.
Magdyno lighting, ignition and horn.
Notes Promoted as a smaller version of the 500 cc model.
Additional Information - (Available to members in downloads section).
Complete 1934 sales brochure.
Estimate production and known surviving machine figures.
Sources
1934 Ivory Calthorpe sales brochure.