1937 Special Competition Model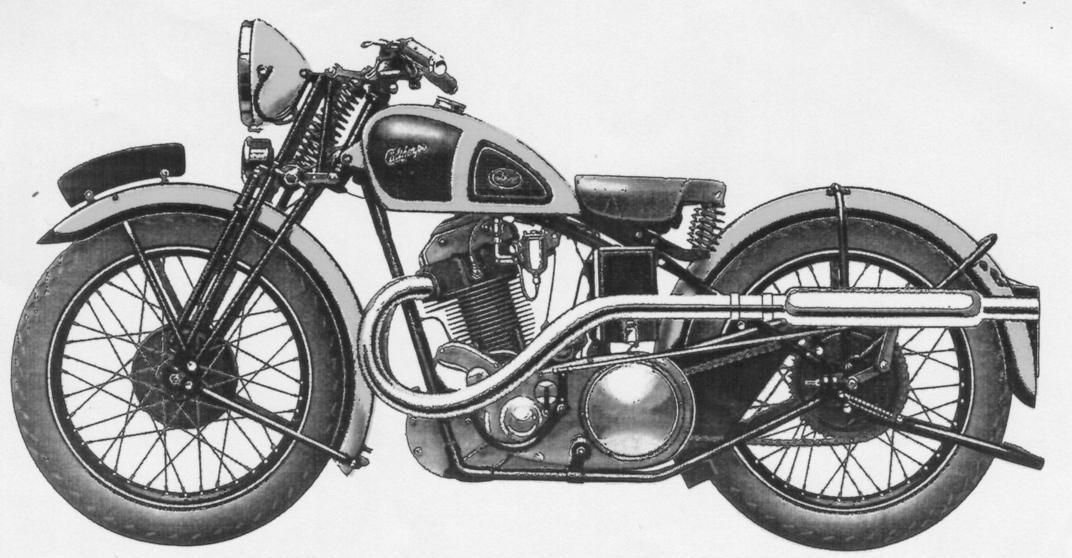 Appearance As picture
Specification
Engine - Specially tuned to give maximum power. All internal working parts polished including induction and exhaust ports. Fitted with special cams and valves.
Up-swept exhaust ports and pipes.
Special Amal carburettor.
Piston to suit compression ratio for petrol, petrol benzole mixture or alcohol fuel.
Finished in ivory and black or black and gold at option.
Wheels - 7 inch brake drums.
Gearbox - 4 speed Burman with 4-plate clutch.
Notes
Additional Information - (Available to members in downloads section)
1937 sales brochure.
Estimate production and known surviving machine figures.
350/500cc Instruction Book & Spare Parts List
Motor Cycling 350cc Road Test
"Disney's Special" Sales Leaflet (Red Version)
Sources
1937 Ivory Calthorpe sales brochure.