1938 250cc 2-Port De Luxe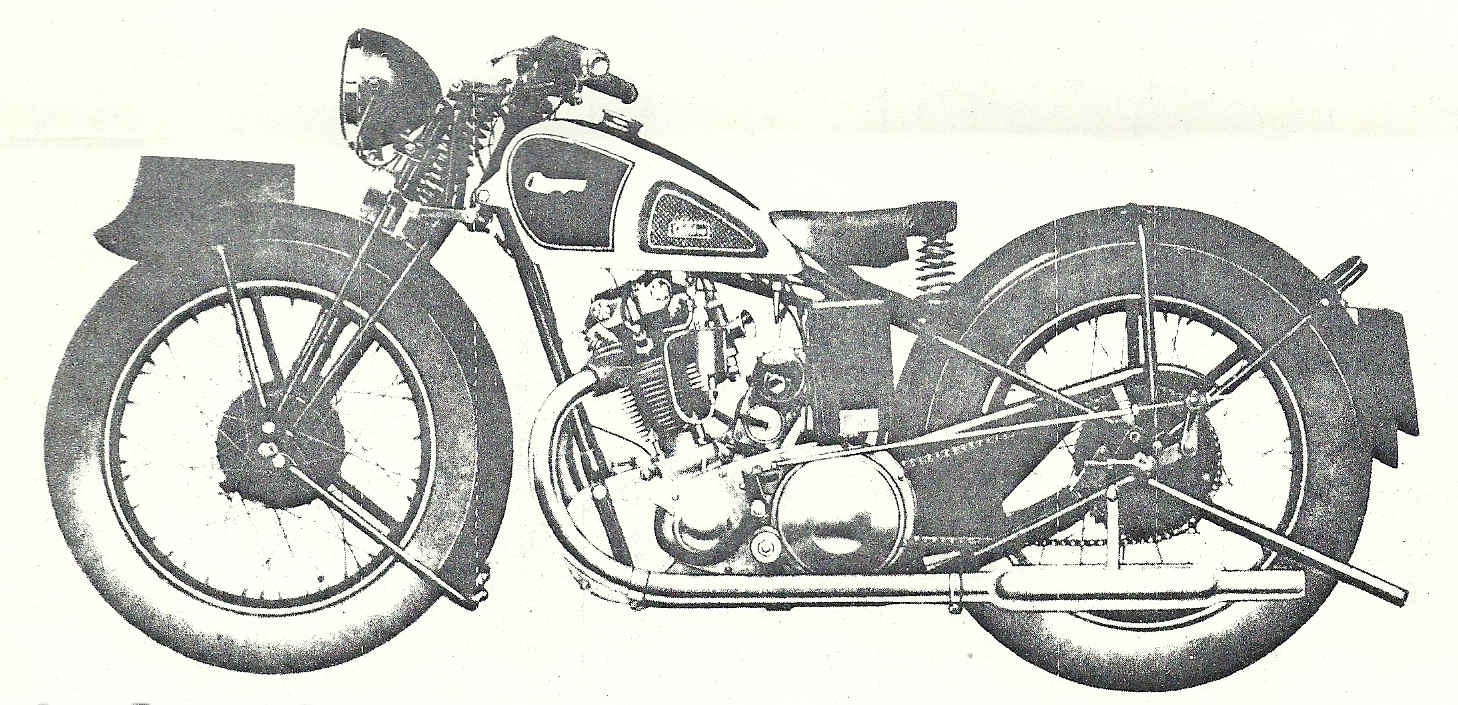 Specification
Engine - Two-port OHV design, 67mm bore x 70mm stroke having a capacity of 247 c.c. Aluminium piston.
Carburettor - Amal T.T type with down draught, twist grip control and separate air levers on Amal 'clean bar' type handlebar.
Magneto - Miller combined magneto / dynamo driven by ground gears. (6V Miller coil ignition at option)
Petrol Tank - 2 3/4 gallons capacity. Enamelled and lined with rectangular instrument panel fitted on the top. 
Forks - Girder type.
Transmission - Chain to primary drive, enclosed in an oilbath gearcase with oil feed to primary and dynamo chains.
Gearbox - Burman four-speed, foot change is standard.
Wheels - 6inch internally expanding brakes.
Tyres - 26in. x 3.25in..
Electrics - Miller 6v coil ignition or combined Miller dynamo and magneto as required, horn, 8 inch Miller headlight.
Front and rear stands, Terry de luxe pattern saddle, all bright parts chromium-plated.
Finished in Red or Green and chrome.
Extras
Trip or Non-Trip Speedomater built into front wheel and mounted on front forks.
Notes
Additional Information  - (Available to members in downloads section)
1938 sales brochures.
Motor Cycling 350cc Road Test
"Disney's Special" Sales Leaflet (Red Version)
Sources