1938 Special Competition Model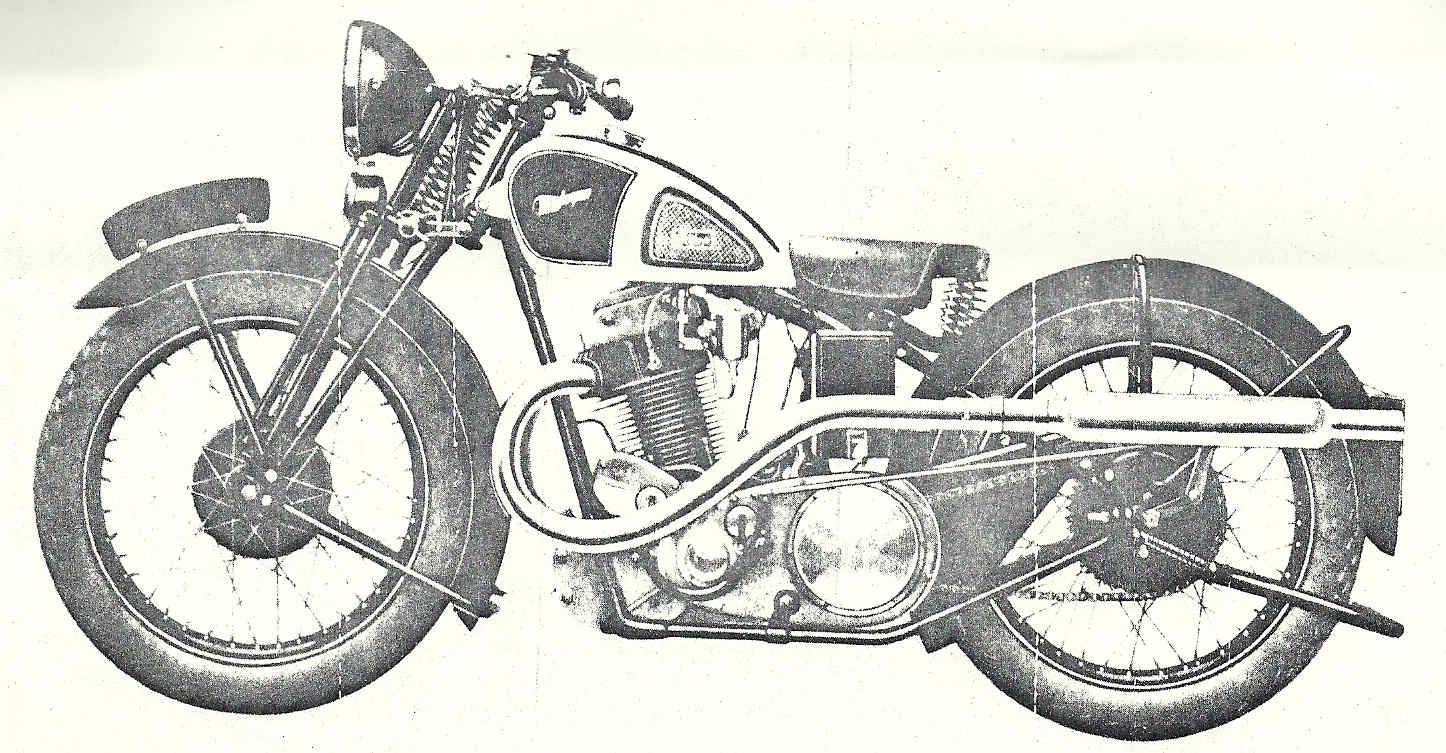 Appearance  As picture 
Specification
Engine - Specially tuned to give maximum power. All internal working parts polished including induction and exhaust ports. Fitted with special cams and valves. Aluminium Cylinder Head and Barrel.
Up-swept exhaust ports and pipes.
Special Amal carburettor.
Piston to suit compression ratio for petrol, petrol benzole mixture or alcohol fuel.
Wheels & Tyres - 7 inch brake drums, ompetition or racing, studded rear and ribbed front.
Gearbox - 4 speed Burman with 4-plate clutch. Close ratio or open at option.
Electrics - Magneto ignition and S.U.S. lighting set, speedometer and horn.
Standard Fittings - Spring up stand with safety clip, Dunlop or Terry saddle, narrow section mudguards
Finished Red and chrome, all bright parts chromium-plated. 
Extras
Trip or Non-Trip Speedomater built into front wheel and mounted on front forks.
Notes
Available as 350cc or 500cc.
Additional Information  - (Available to members in downloads section)
1938 sales brochures.
Motor Cycling 350cc Road Test
"Disney's Special" Sales Leaflet (Red Version)
Sources